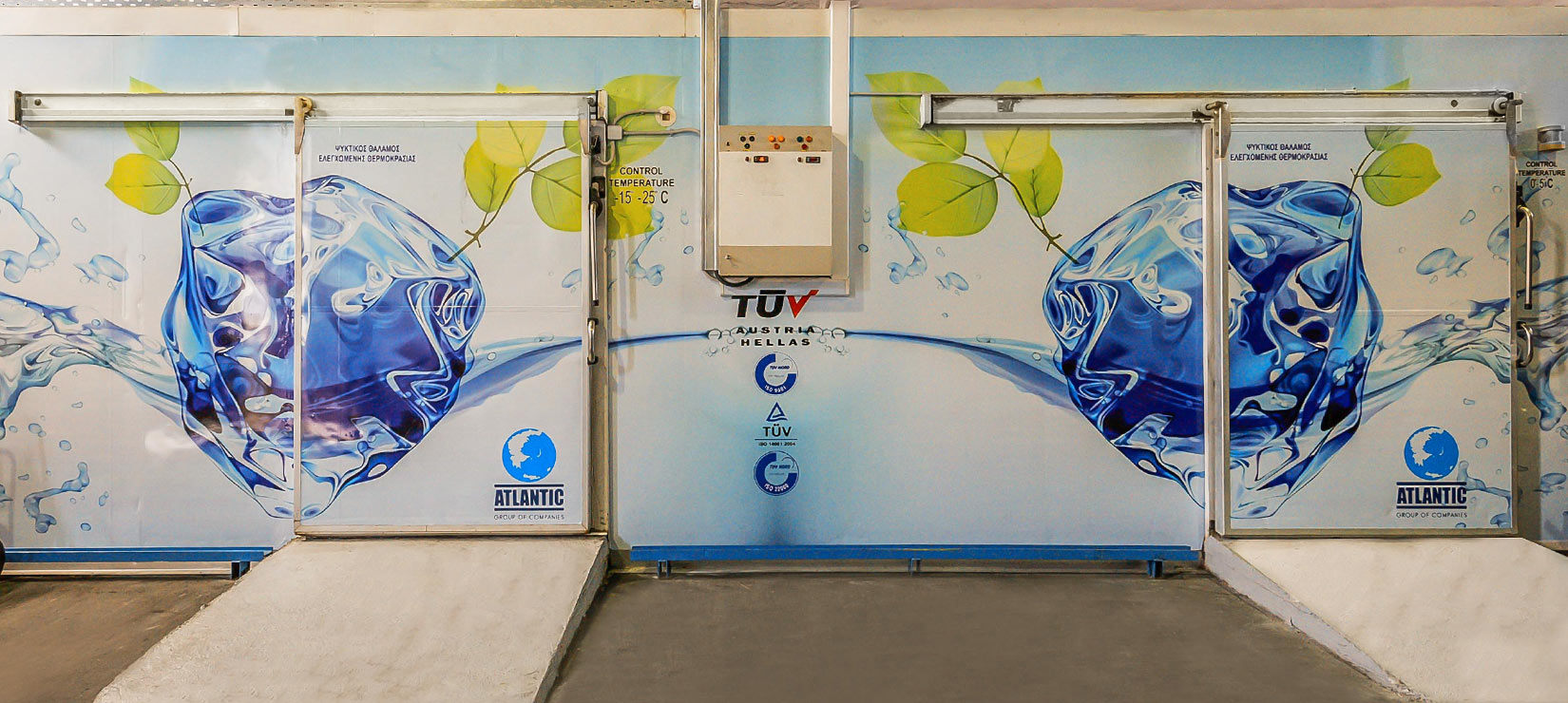 Services
ATLANTIC LOGISTICS LTD offers complete solutions that provide security and quality to its customers. Our company offers storage services Third-Party logistics (3PL) and Fourth-Party Logistics (4PL) providing flexibility and competitiveness to its clients. ATLANTIC GROUP maintains modern facilities in the industrial area of Heraklion Crete, Greece. It complies with a Quality Management System according to the ISO 9001: 2015 standard and uses the flexible and easy-to-use Warehouse Management System Entersoft WMS (Warehouse Management System).
The services offered are the following:
Temporary deposit
Dry cargo storage (receipts, loading, unloading, cross docking, picking, micropicking, pallet picking, inventories, return management)
Storage of refrigerated cargo (maintenance, deep freezing -25οC)
Distribution-Repackaging (door 2 door, last mile, home delivery)
International and national transport
Integrated Customs services (support, management of tax and customs warehouses, consulting services)
Vehicle and machinery trading services (tractors units, trailers, cars, clark, construction machinery, container)
Real estate services
ATLANTIC LOGISTICS LTD has experienced and trained employees. Our company utilizes preventive strategies and consulting services. Thus, the costly procedures and delivery times are minimized, resulting to low cost services for its clients.
About us
1959

The transport activity started by Mr Pitsakis Michail, it is a company with a forceful route ever since specializing at national and international Transports, which is based in Heraklion, Crete. The company in 2006 transformed into a company under the brand name «EMMANOUIL MICHAIL PITSAKIS SA ». Owning a modern and constantly updated fleet and experienced drivers, who always serve the needs of the company's customers with safety, precision, quality and respect for the environment. The company follows a Quality Management System, Environment, Food Safety and Road Safety in accordance with the ISO 9001: 2015, ISO 14001: 2015, ISO 22000: 2018 and ISO 39001: 2012 Standards. Our company ATLANTIC SA over the decades has carried the goods of its customers with reliability and experience driving them from the past to the future with a safe, innovative and eco friendly way.

2005

The company GREEN AUTO SALES «ATLANTIC LOGISTICS SOLE SHAREHOLDER LTD» is established, a company providing third party logistics (3PL) and vehicle trading services. The company has organized covered storage spaces and is collaborating with trained executives who serve the individual needs of the Company's customers. Simultaneously, the company implements a Quality Management System according to the ISO9001: 2015 standard. Always prioritizing safety rules, people and their needs, the company GREEN AUTO SALES provides top quality services, utilizing modern technology and applying it in its wide range of services.

2021

GREEN AUTO SALES «ATLANTIC LOGISTICS SOLE SHAREHOLDER LTD» becomes the exclusive representative of the Austrian company BERGERecotrail for Greece and Cyprus for the sale of light weight trailers. BERGERecotrail is best known throughout Europe for the construction of the lightest trailers on the market which allow the optimization of payload as they can save up to 2.5 tons* of additional load per trailer. This reduces the cost of fuel, tolls and carbon dioxide (CO2) emissions. BERGERecotrail's philosophy for success combines minimum weight and maximum sustainability which as a result produces green excellence. *depending on type and equipment
Find out more
for our products
Contact us
Items with an asterisk (*) are required.